We are fortunate to have a good selection of schools in the local area.
Brief information is shown below or click on any picture to link to the schools website.
There are also a couple of useful links at the bottom of the page to the Ofsted Schools report and Good Schools Guide
Primary
.

Balgowan Primary School
Balgowan Road,
Beckenham,
BR3 4HJ
Tel: 020 8658 6374
Churchfields Primary School
Churchfields Road
Beckenham
Kent
BR3 4QY
Tel: 020 86505247
Email: admin@churchfields.bromley.sch.uk
Clare House Primary School
Oakwood Avenue
Beckenham
Kent
BR3 6PJ
Tel: 0208 658 4633
E-mail: admin@clarehouse.bromley.sch.uk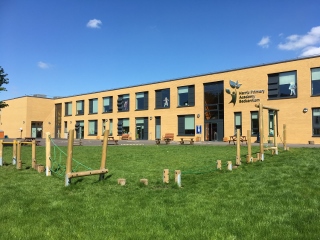 Harris Primary Academy Beckenham
Manor Way,
Beckenham,
Kent,
BR3 3SJ
Telephone: 0203 772 4578
E-mail Address: info@harrisprimarybeckenham.org.uk
Harris Primary Academy Beckenham Green
St. George's Road
Beckenham
Kent BR3 5JG

Tel: 020 8650 5246
email: admin@bromleyroad.bromley.sch.uk
Highfield Infants' School
Highfield Drive
Bromley, Kent
BR2 0RX
Tel: 020 8464 7804

Highfield Junior School
South Hill Road
Shortlands
Bromley
Kent
BR2 0RL
Tel: 020 8460 2597
Email: admin@highfield-jun.bromley.sch.uk
Marian Vian School
Shirley Crescent
Elmers End
Beckenham, Kent
BR3 4AZ

Tel: 020 8658 6524


St Mary's Catholic Primary School,
Westgate Road,
Beckenham,
BR3 5DE
Tel: 020 8650 2355
Unicorn Primary School
Creswell Drive
Off South Eden Park Road
Beckenham BR3 3AL
Tel: 020 86580282
Secondary
Harris Academy Beckenham
Manor Way,
Beckenham,
BR3 3SJ

Tel: 0208 650 8694
Harris Academy Bromley,
Lennard Road,
Beckenham,
Kent,
BR3 1QR
Email: info@harrisbromley.org.uk
Tel: 020 8778 5917
Langley Park School For Girls
Hawksbrook Lane
South Eden Park Road
Beckenham Kent
BR3 3BE

Tel: 020 8663 4199
Langley Park School For Boys
South Eden Park Road
Beckenham Kent
BR3 3BP

Tel: 020 86394700
Other School Links
This links to the search page for the
Ofsted Schools inspection reports
A useful link to search for
and gain information about schools
---